Your alarm clock goes off at 5AM. It's Monday. "Not again" is the first thought that runs through your mind. You said on Friday that you would start making the change on Monday. What happens? You hit snooze until you realize that you have to be at work in 15 minutes and now you're going to be late. The rest of your day is ruined. Sound familiar? 98% of the population experiences this at least one week a month, but I'm going to show you how to avoid the trap. Your weeks don't have to start out like this and you have the means to change that TODAY.
Grab a sheet of paper and a pen. I'M SERIOUS! If you want to stop being lazy, you are going to want to take good notes and follow the simple steps I'm going to give you to stop being lazy. Okay. Now that you have that pen and paper I want you to write down all the things you have ever wanted to do. It could be something as simple as exercising three times a week to something  big like a trip around the world in 30 days. Go ahead and take five minutes to write the list out. After you have your list, I want you to put a number next to everything you listed. If it's something that you would like to do this year, put a "1" next to it. If it's something you'd like to do in three years, put a "3" next to it. If five years, put a "5" and so on and so forth.
Let me guess. You have a lot of 1's on your paper right? If you do, it's a tell-tale sign that you were bit by the lazy bug, and that's okay. We are about to fix that. Let's focus on all of the 1's that you have on your page. Pick the top three that hit home with you the most. Being that it's October, we want to make sure that we set realistic goals for ourselves. Look at the first goal and figure out what you need to do in order to obtain that goal. For instance, if you want to take a trip to Hawaii, what is it going to require? Airline ticket? Hotel reservation? Rental car? Activitiy List? Dates to travel? Are you getting my drift? All of these things have to be figured out before you can take your trip. Seems like a lot right? I suggest taking a look at the blog post where I helped super busy moms plan a schedule. After you plan your schedule for the week, you should see some open white spaces in your calendar. All those things that you have to do to reach your goal need to go in those white spaces.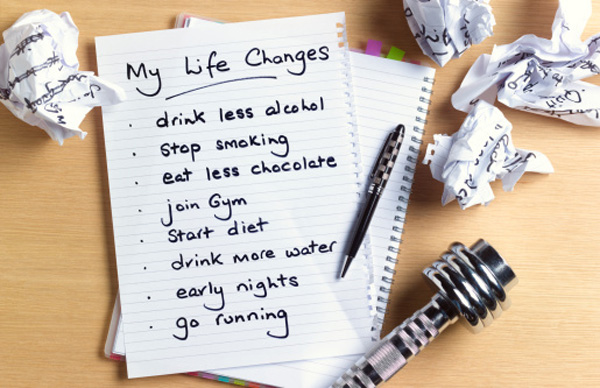 The process is simple to develop. The challenge is doing what you said you were going to do. My suggestion? Write out those three goals and put them somewhere that you will see them every single day. Write the deadline date next to your goal too. You'll avoid that lazy rut your in because you want to achieve your goals. Don't believe me? Give it a try. What are some of the craziest things you have done to achieve a goal? Tweet your responses @FitUnbreakable with #UBFgoalachiever. Best tweet get's a prize!